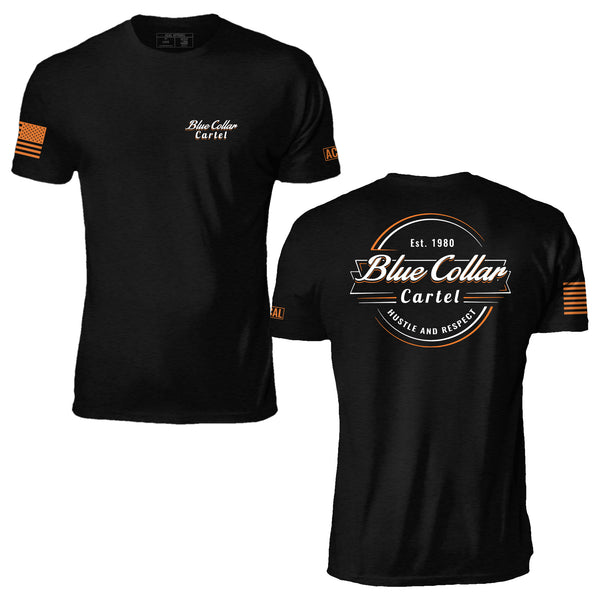 Blue Collar Cartel T-Shirt
Introducing our Blue Collar Cartel T-Shirt: the embodiment of American resilience, grit, and the indomitable blue-collar spirit. Made from 100% premium cotton and tailored in an athletic fit, this isn't just any shirt—it's a badge of honor for those who wear their sweat and calluses with pride. Perfectly balancing durability and comfort, this tee is a nod to the backbone of this great nation.
Every fiber and stitch of this Made-in-the-USA blue collar shirt echoes the legacy of the hands that built America. It's more than a t-shirt; it's a declaration of the relentless drive that defines the blue-collar workforce. Join the Cartel and let your unyielding spirit shine through in this exceptional athletic fit shirt. Wear it, and make a statement without saying a word.
100% Cotton

Made in the USA 🇺🇸