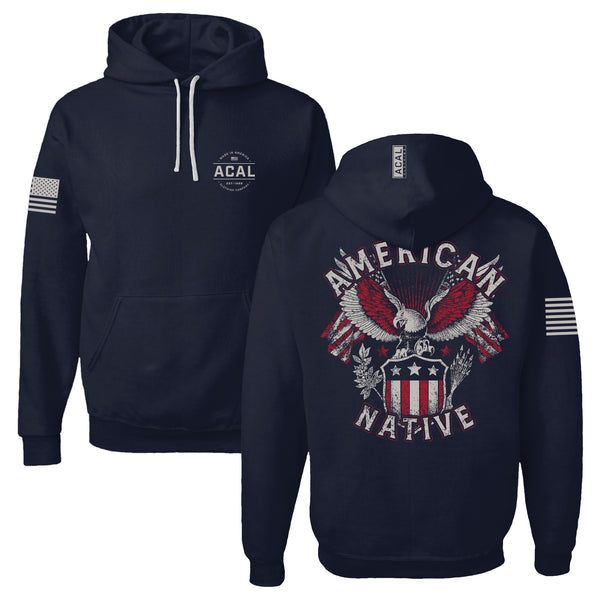 The American Native Hoodie is a salute to the heart and soul of America – to those who were born here, work here, and tirelessly contribute to building a nation unlike any other. This hoodie is for the hard-working, the dedicated, the ones who pour their sweat and dreams into making America the land of opportunity.
Made for the everyday heroes who keep the American spirit alive, the American Native hoodie carries a legacy of true grit and resilience. It's for those who have seen the ups and downs of this great land and still stand proud, believing in the endless possibilities it offers. 
Wearing the American Native Hoodie is a declaration of your roots and your role in shaping the nation. It's for those who understand that being American isn't just about a place on the map – it's about being part of something bigger than yourself, contributing to a legacy of strength, freedom, and perseverance.
A classic light-weight soft hoodie made of 80% Cotton, 20% Polyester for optimal comfort.

Made in the USA 🇺🇸