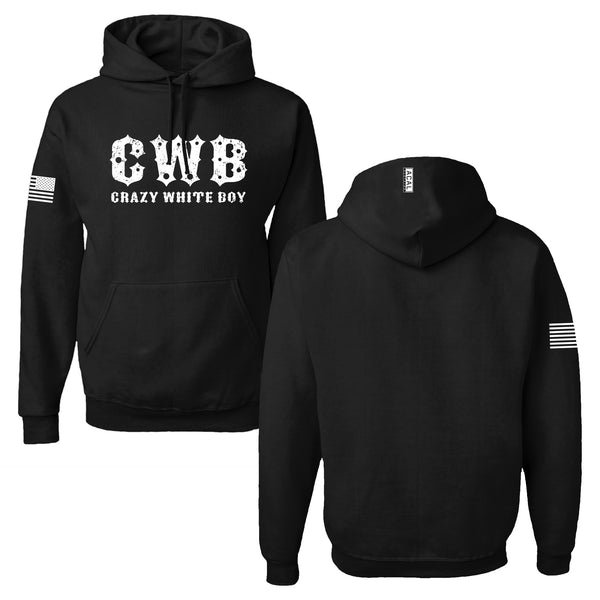 Crazy White Boy 2.0 Hoodie
Grab the Crazy White Boy 2.0 Hoodie, perfect for guys who love hanging with the boys and living life loud. Made in the USA, this hoodie is a solid mix of 80% cotton and 20% polyester, tough enough for any rough day and comfortable for all your adventures. With its standout black and white ACal design, this white boy hoodie delivers a clear message. You're crazy in the best way and not someone to mess with.
This crazy white boy hoodie is for those who stand strong and enjoy a good time. Whether you're tinkering with your bike or kicking back with friends, this hoodie's got your back. It's straightforward, rugged, and just right for guys who aren't afraid to show their wild side. Put on this hoodie, and let everyone know you're all about fun and not afraid to push limits.

A classic light-weight soft hoodie made of 80% Cotton, 20% Polyester for optimal comfort.

Made in the USA 🇺🇸