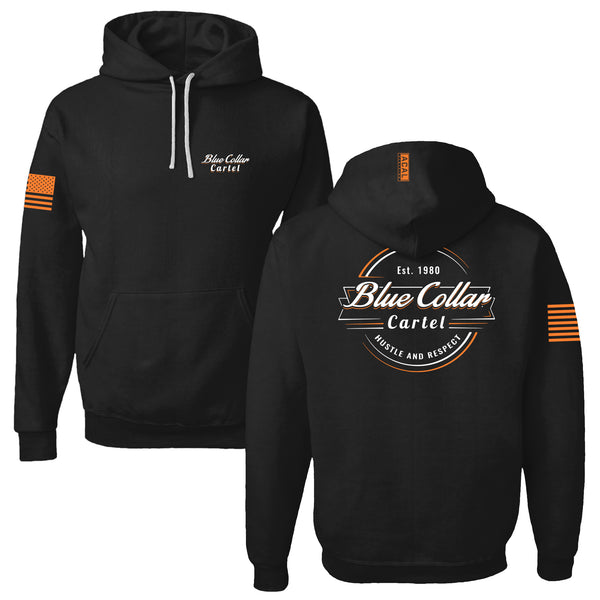 Blue Collar Cartel Hoodie


The Blue Collar Cartel Hoodie is symbolic of the hard work, dedication, and the spirit of America's backbone. For those who wear their sweat and grit as a badge of honor, this blue collar hoodie is a nod to your resilience. Crafted from a blend of 80% Cotton and 20% Polyester, it's designed for both durability and ultimate comfort. This isn't just any hoodie; it's a statement piece that pays tribute to the relentless drive of the blue-collar workforce.
Every stitch and every fiber speaks to the legacy of the hands that built this nation. Proudly made in the USA, the blue collar sweatshirt doesn't just keep you warm, it's a declaration of strength built from a life made from hard days work. Join the cartel, and let the world see the unwavering spirit of the blue collar community.
A classic light-weight soft hoodie made of 80% Cotton, 20% Polyester for optimal comfort.

Made in the USA 🇺🇸