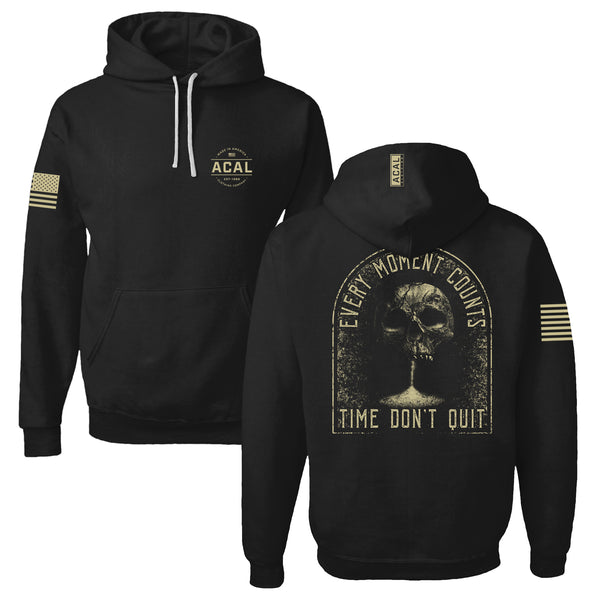 The Time Don't Quit Hoodie is made for those who understand that the world doesn't hand you anything. Time's always on the move, and so are you. This hoodie's for the straight shooters who know life's too short for nonsense. You work hard, you play hard, and you don't waste a second.
It's tough, just like you. Built to keep up with your non-stop day, from the grind to the unwind. This hoodie's a reminder – time won't wait, so you're out there making the most of it. Whether it's hustling at work or making memories with your crew, you're always full throttle.
So throw on the Time Don't Quit Hoodie and show the world you mean business. It's for the go-getters, the no-BS kind of folks. You're not just running with time – you're outrunning it.
A classic light-weight soft hoodie made of 80% Cotton, 20% Polyester for optimal comfort.

Made in the USA 🇺🇸