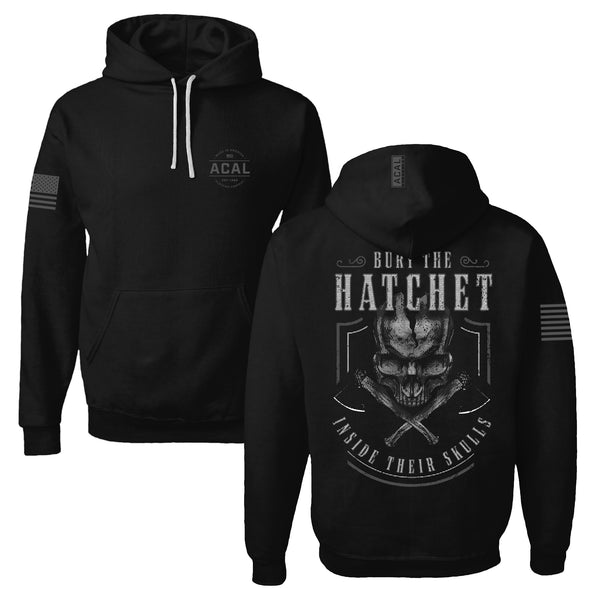 Introducing the Bury the Hatchet Hoodie: no frills, no fake smiles, just straight-up attitude. This isn't your average hoodie. It's made for the tough crowd, the ones who don't beat around the bush. You're not here to please everyone, and that's just fine. This hoodie gets it.
With a bold design that speaks louder than words, it's all about walking into a room and owning it. The comfort? Top-notch. The message? Clear as day. It's for those days when you want your outfit to do the talking, and trust us, it says plenty. Whether you're kicking back with some brews or out and about, this hoodie's durable fabric can handle your kind of lifestyle – no delicate handling needed here.
So, if you're tired of the same old, sugar-coated styles, the Bury the Hatchet Hoodie is what you've been looking for. It's unapologetically rugged, straightforward, and yeah, it's got a bit of an edge. But hey, that's just how you roll.
A classic light-weight soft hoodie made of 80% Cotton, 20% Polyester for optimal comfort.

Made in the USA 🇺🇸