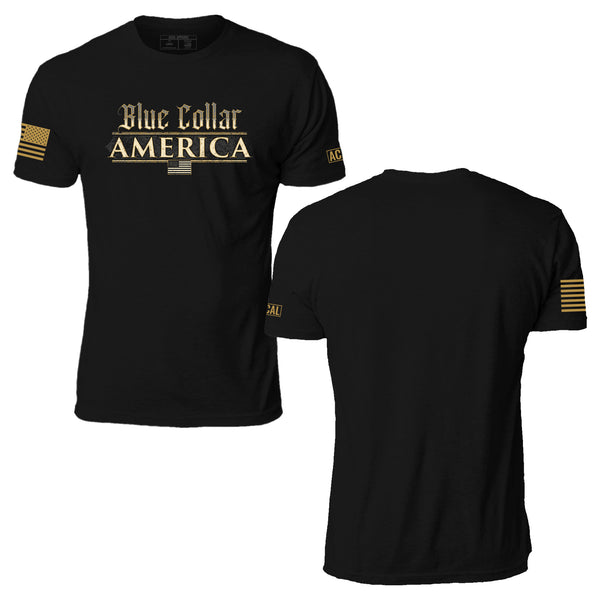 Blue Collar America T-Shirt
The Blue Collar America T-Shirt is a piece of clothing that champions the heart and soul of this nation's workforce. Designed specifically for those who embody the hardworking spirit of blue collar America, this shirt proudly showcases the phrase "Blue Collar America" across its front. It's not just a t-shirt, it's a tribute to the people who roll up their sleeves and get the job done when others put their hands out.
Crafted from premium 100% cotton and made right here in the USA, this blue collar American shirt offers both durability and unparalleled comfort. Whether you're on the job site or enjoying a well-deserved day off, this shirt stands as a symbol of your relentless drive and commitment. Slip on a tee that celebrates your role in building this great nation—wear your blue collar American heritage with pride.
100% Cotton
Made in the USA 🇺🇸